For some, art is a transaction, for me it's a heartfelt expression, and a skill that has been actively cultivated over many hours of dedicated work.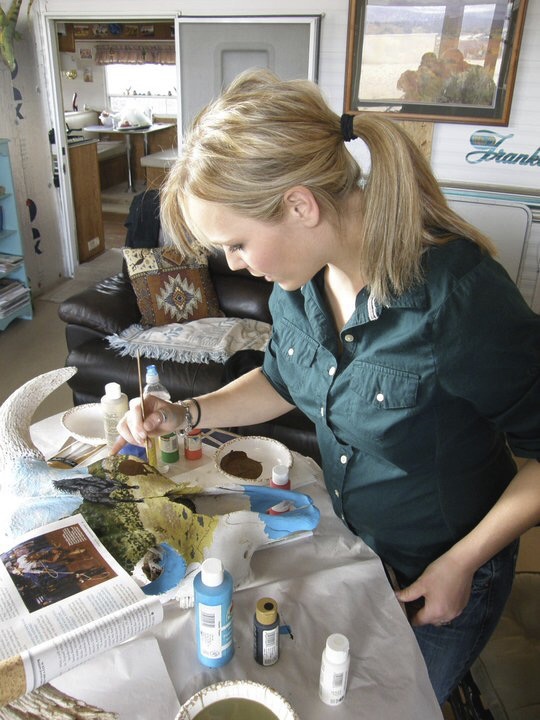 My name is Lisa Hewitt, l was born in Oregon, and began attain my natural talent from a young age. I won various art contests, was featured in the newspaper for a pencil drawing in the 3rd grade, and in 6th grade won a new computer for my family competing in a poster contest for the Oregon Humane Society. My junior year in high school l won a contest and scholarship in computer graphics and studied advanced art in college.  Now l am a published illustrator and aspire to write and illustrate my own children's book.
I spend a lot of time hiking off trail to hidden waterfalls in the Pacific Northwest, reaching obscure places via canyoning with friends.  I enjoy horseback riding, shooting video and photography.  I get a lot of my inspiration from the outdoors and find so much beauty in the small details all around me.  I love the idea of creating a work of art that brings a sense of wonder to the onlooker inside their own home.
Art for me has been like a reliable friend, something l can count on to get me through long winters.  It's therapeutic and a form of release through expression.
I get most excited when l present a finished piece to someone and experience the joy and emotion with them.
I pride myself on achieving the vision in a timely manner.
Are your walls bare and in need of some original or custom art?  Do you have something in mind that would make a unique gift for someone special?  If so, tell me your thoughts and we'll make it a reality.